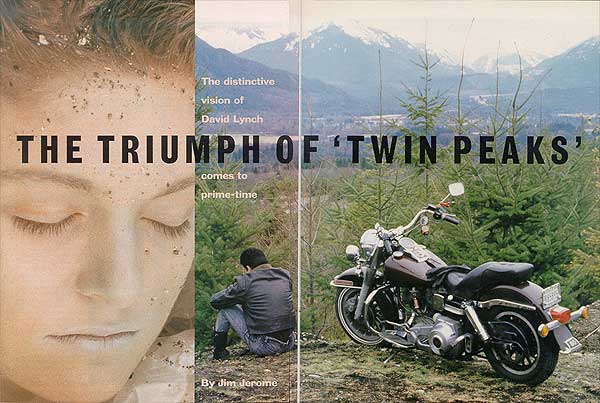 Entertainment Weekly April 6, 1990
The Triumph of 'Twin Peaks'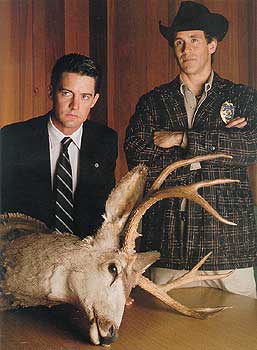 The distinctive vision of David Lynch comes to prime-time.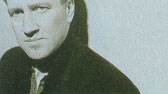 By Jim Jerome

An eccentric filmmaker's visual signatures:
(A close-up of Laura Palmer's eye)With feature credits like Eraserhead, The Elephant Man, Dune, and Blue Velvet - a body of work offering an indelibly bizarre flow of images and themes David Lynch is one of the most highly regarded filmmakers in America: a brilliant, eccentric, avant-garde auteur. His renown lies in a gift for depicting life's more pitiably grotesque and banal creatures the tormented, loaf-haired title character of 1977's Eraserhead or the monstrously deformed Elephant Man with a probing, affecting tenderness. Now, on ABC from 9 to 11 p.m. on April 8, comes Twin Peaks, created by Lynch and his partner, Mark Frost. Twin Peaks is a fictional mountain town in the Pacific Northwest, shrouded by fog, Douglas firs, and all manner of Lynchian intrigues-sexual, criminal, and financial-lurking beneath its cozy, idyllic surface.
The pilot plot kicks in when a high school girl, Laura Palmer, is found murdered, wrapped in plastic, on a shore. An FBI agent (played by Kyle MacLachlan, a Lynch "ensemble" regular from Dune and Blue Velvet) arrives in town and teams with the sheriff (Michael Ontkean) to find the killer. It's soon evident that nothing in this weird place-or in the surreal cinema of David Lynch-is as it seems.
One thing that sets the pilot apart from most network fare is that after two hours the murder remains unsolved; that's only one of many questions left unanswered. There aren't the tidy wrap-ups and rescues of television's hour-long dramas; loose ends are all over the place. Everyone in town seems to have at least one illicit fling going, and there are hints that Laura, known as a model of innocence, was somehow linked to cocaine and an X-rated singles network. The only truly crazy guy in town is the wild-eyed shrink who had seen the dead girl in therapy.

Eroticism (A bad girl's saddle shoes)This new series bears all the Lynch signatures: spare but elegant visual textures; fresh, quirky writing; deadpan, absurd humor; fluid, lingering, close-up camera work that heightens the tension; music by Angelo Badalamenti that shifts from a jazzy, finger-snapping '50s sound to an ominous synthesizer motif when the action reverts to the murder investigation; and strong performances from an ensemble that includes Grace Zabriskie (The Big Easy), Joan Chen (The Last Emperor), Peggy Lipton (The Mod Squad), Lara Flynn Boyle (Jennifer Levin in TV's The Preppy Murder movie), and Sherilyn Fenn (Two-Moon Junction). And for Lynch diehards, there is a tie to the cultish past: Jack "Eraserhead" Nance plays Pete Martell, the plant foreman who finds the body. (Nance also worked in Dune, Blue Velvet, and Wild at Heart, Lynch's new movie.)
Prime-time network TV would seem off-limits to a purist like Lynch, what with the hang-ups of standards-and-practices departments and commercials cutting minute by minute into his filmic vision.
But as it turns out, Lynch was "gung ho" from day one, Frost recalls. "He'd always been a big soap opera fan." Lynch was drawn to what Frost calls a "big canvas" serial so he could create a continuing story, a sense of place and characters to return to week after week.
Lynch says he even enjoys his part in the ratings war: "That's part of the fun of it. It's a very tricky business. You could be here today and gone tomorrow. Word of mouth up front is very critical. Those beautiful Nielsen families are in the driver's seat."

And discomfort (Tweezing under a corpse's fingernail)Lynch didn't even seem to mind structuring his story around commercials. "You do have these breaks every 11 minutes or so," he says matter-of-factly, "and so if you can make the scenes work and put a couple together, you hit a commercial and then it's a whole new ball game when you come back. You do find yourself thinking in terms of making these little 11-minute movies, and it's kinda neat." (Actually, there will be five commercial breaks in the Twin Peaks premiere instead of the standard seven.)
ABC Entertainment president Robert A. Iger, who inherited the project, calls the Lynch experiment "a case of a network having the desire and guts to try different television forms, in part to continue to maintain a dominance over the overall TV world. We are always looking to break new barriers and find the breakout program." [ABC also recently signed creative powerhouse James L. Brooks (the movies Terms of Endearment and Broadcast News, the Fox network's Tracey Ullman Show) to develop three comedy series.]
"Sure, there is some risk involved whenever you do something as different as this," Iger says. "And the feel of this program is unlike that of any other program on TV But even to say `risk' implies a lack of confidence I have in the show, which wouldn't be correct."
The task of translating Lynch's mystique into a prime-time pitch was eased somewhat with Frost-who had been a writer and story editor on Hill Street Blues--on board as the proven Mr. Inside.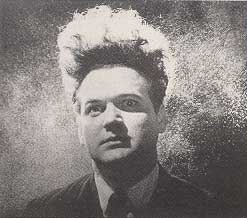 A Lynchian Honor Roll:
Jack Nance is 1977 cult classic EraserheadCap Cities/ABC didn't flinch when Lynch and Frost brought in their idea. "They would have been concerned with my image," Lynch admits, "had I come in on my own. Mark took the edge off and made me more presentable. Helped me stay on the highway."
Brandon Stoddard, Iger's predecessor, ordered the two-hour pilot for a possible fall '89 series. He then left the entertainment-division presidency in March 1989, as Lynch went into production.
Iger and his creative team took over from Stoddard and saw dailies and met with Frost and Lynch to get the "arc" of the stories and characters. By late May, Iger had seen the rough cut of the pilot and ordered the remaining seven hours.
Lynch directed the pilot a year ago on locations near Seattle at a cost approaching $4 million. (The hour-long episodes took a week each and averaged $1 million.) The absorbing, atmospheric pilot was written by Lynch and Frost, who first teamed up to write a script that was never produced based on Goddess: The Secret Lives of Marilyn Monroe.
"David doesn't type too well," Frost says, "so I sit at the keyboard and we literally write every word together. We'll talk for a while and then find some way to avoid working and get a cup of coffee, the usual routine."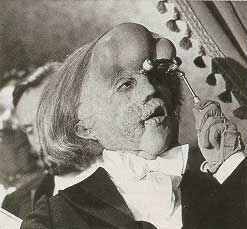 John Hurt in 1980's Elephant ManThe process was the same for the second episode, which Lynch also directed. Lynch then went off to finish Wild at Heart, while Frost wrote the remaining segments, with revising and shaping help from two writers. Frost directed the final hour, and five other directors-including Tim Hunter (River's Edge) and Caleb Deschanel (Crusoe)-did one each, with Lynch popping in as story consultant.
Peaks epitomizes the fundamental conflict facing prime-time programmers. As a high-ranking non-ABC-network exec says, "Most people here do not expect that Peaks will work. The critics and audiences give us signals like `We're tired of what we've seen before; don't give us more of the same.' But when you venture out there, there are not a lot of indications that they're embracing what's different...."
"It's like a wife-mistress thing. `Yeah, we wanna get it down and dirty, I want that choice in my life, but I wanna come home to a good mother.'... In some ways, maybe what David will be is the martyr who will push the boundaries-expand what [network] TV can do and should do-without being wholly successful."
One member of the Lynch ensemble, often said to be the director's screen alter ego, doesn't necessarily subscribe to the martyr theory. "Knowing David a little bit," actor Kyle MacLachlan says, "I think it's exciting to combine him with television.... Any new media where he can create pushes him forward. I absolutely think this will be controversial; it will be watched."

Kyle Maclachlan and Isabella Rossellini in
1986's surreal mystery Blue VelvetFor all of Lynch's enthusiasms about television and Twin Peaks, he says he "had some misgivings in the beginning. It's real important for me to do something a certain way without someone else coming through after you're done and changing everything. There haven't been any of the horror stories you hear on this show-yet."
Lynch's worries about TV work were understandably rooted in the twin piques faced by most writer-directors in a medium subsidized largely by advertising revenues: censorship and corporate meddling. But he sailed through. The standards-and-practices people, Frost reports, found just one objectionable scene in all nine hours of film: an extreme close-up in the pilot on MacLachlan's hand as he slides a tweezer under the corpse's fingernail and removes a tiny "R," a clue to her murder.
Says Frost: "They wanted [the scene] to be shorter. They said it made them uncomfortable." But the creative team dug in its own nails, and the scene remained.
Lynch praises the network for letting him go about his work with uncompromised autonomy. "I might as well have had final cut," he says. "I got to do the film I wanted and direct it the way I wanted. I' hey treated the show with a lot of respect."
The picture on the small screen is looking bigger and sharper every day to Lynch. He and Frost have signed with the Fox network to cocreate and codirect what Frost describes as a series of reality-based "docu-poems," such as the Mardi Gras in New Orleans. Their first segment will air later in the spring. This time, Frost says, "it's MTV meets 60 Minutes in 30 minutes."
Next: 30 seconds. Lynch recently made his debut as an ad director on a new spot for Yves Saint Laurent's Opium fragrance. "It's got an Oriental theme, a woman opening the bottle. It's a very sensual commercial," Lynch says with typical exuberance. "You'd know it if you saw it. I really had a blast doing it. I've also done a public service announcement for New York City on trash and rats. It's in black and white. And I had a really good time doing that."
Lynch, in fact, seems capable of having a pretty good time on almost any creative project as long as it doesn't smack of being too safe. Even if Twin Peaks is not a commercial success, the director deserves considerable credit for taking a chance. "Look," he says, "everything we do in this business is a risk. The more success you have, the more you second-guess all your future projects. You have to be ready to fail and try these things. It's kind of a diabolical thing but you can't really think about it. And I didn't. I lucked out."
Copyright 1990 Entertainment Weekly
Back to the Twin Peaks articles page.