---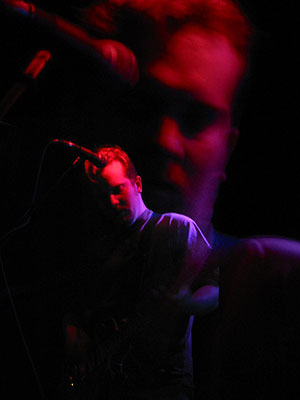 Alexhead
Location: Unknown
Comments: Occupation: Fallen 70's Hearthrob. Favorite Lynch Work: Fire Walk With Me.
---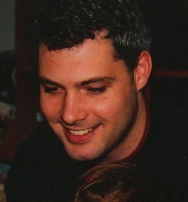 Andrew
Location: Ottawa, Canada
Comments: "Sold his pen to the Man."
---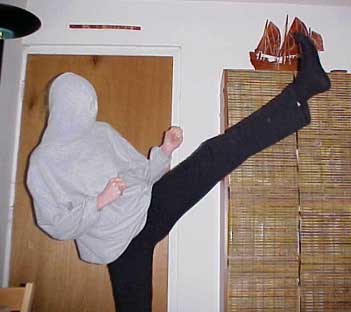 Ann
Location: Isle of Komodo. O.k. Georgia. >:c
Birthday: June 14
Comments: What should I put here? What kind of comments are you talking about?
---

b/a
Location: Seattle, WA
Comments: Indie filmmaker and artist. Fave Lynch flick: Lost Highway
---

Billy
Location: Live: Brooklyn, NY; Work: NYC
Birthday: September 22
Comments: "where did we go wrong?"
"WHERE DID WE GO WRONG?!?"
---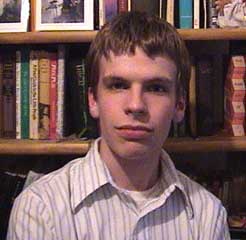 Brenan
Location: Indiana
Comments: Greetings. I'm a 19 year old Sagitarius with a heart of magic and gold. I enjoy romantic evenings in bed and long walks by the fire place. Seeking single ethiopian woman with tractor. Could u be da 1 4 me 4 eva?
---

Mr. Brown
Location: The Netherlands
Comments: writer - director
---

D Cairns
Location: Edinburgh, Scotland
Comments: Laugh at my freakish face!
---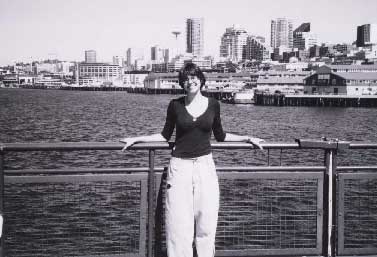 Carolyn*
Location: Binghamton, NY/Olympia, WA
Birthday: May 28
Comments: Hobbies, fascinations, and passions include David Lynch; Tom Robbins; western Washington; Stereolab; reincarnation; Greyhound busses; espresso; world peace; vampirism; Low; and bad Lifetime Television movies. In my spare time, I work on my website and curse: http://www.angelfire.com/nm/belong.
---

Chainsaw
Location: Unknown
Comments: pessimist, nostalgic, visual master, unconventional, anti-social, cinema, art, pervert, genius... need i say more
---

Clockpolk
Location: Sweden
Comments: Composer and all-round wunderkind.
---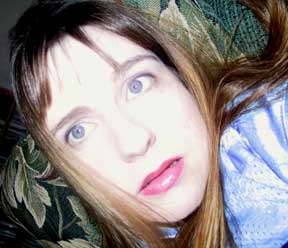 cnmngrl
Location: St. Louis area, MO
Comments: I have been told before that I look like a deer caught in the headlights. I haven't been around in awhile. But my likes are: Twin Peaks, P.J. Harvey and other things. My dislikes: glamourous std commercials. "Existence, well what does it matter. I exist on the best terms I can. The past is now part of the future. The present is well out of hand...."
---

Count Slugworth
Location: Philadelphia
Comments: hello my name is david chapman and i post under the name count slugworth. i like things. i live in philadelphia and go to temple university. i like music that is sad and beautiful. i smoke many things too often. huzzah.
---

Crouton
Location: Long Beach, California
Comments: My hobbies include adventure sports, lively dancing, and heroism
---


Dam And Véro
Location: France and Belguim
Birthday: August 6, June 25
Comments: First thing, I'm agoraphobe since 1994, but i take care of this, quieltly. I love all kind of Cinema, expect the commercials stuffs!! (or just for watch them when i sleep and for laugh :-P) I'm the man who speaks strangely on the board and try to do is best to learn english with your ;-) . I like all kind of music apart the rap, ragga muffin. AND TAKE MY HEAD during Véro is taking me my mouth and... ! Favourite movie ? : Je connais des vessies et des lanternes... :-) ! MoUaRf !
Website: http://www.kafard.com
---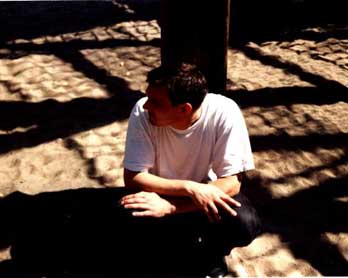 Daniel
Location: Hannover, Germany
Comments: None
---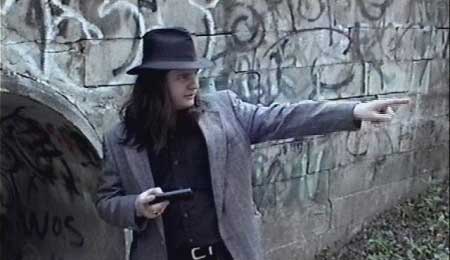 THE Doctor
Location: FL, USA
Comments: Artist/Filmmaker, Doctor Who Fan 4 Life... Fave Lynch: Lost Highway, Twin Peaks/FWWM, Wild At Heart, Dune, Cowboy and the Frenchman... Music: Bowie, NIN, Zombie, Bauhaus, Ozzy, Duran Duran... TV: Doctor Who, Max Headroom, Aeon Flux, Monty Python... Movies: Top of the list... Army Of Darkness... "No Matter Where You Go... There You Are"
www.TIMEWINDS.com
---

ejw
Location: Tampa, Florida
Comments: Likes: pretty much everything by Lynch, Hitchcock, & Kubrick, Horror Movies, 4AD music, painting, swimming, tennis & tofu. Dislikes: working, family reunions, phoniness, and team sports.
---

Fishy
Location: Chicago
Fave Music: Bjork
Fave Lynch Movie: Wild At Heart
Comments: I have the hots for Mike-O... Ohhh, such hots i have!
---

Harley
Location: The Netherlands
Comments: When I think back on all the crap I learned in high school, it's a wonder I can think at all... mama don't take my Kodachrome away.
---

Harmo
(with daughter Alexz near Santa Fe, NM)
Location: Northern VA, outside DC
Comments: professional musician, composer, bandleader; former college literature teacher; board member for about five years; collaborator with other board members on various projects. love hiking and bicycling in the mountains
---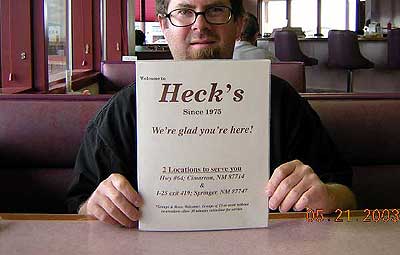 Heck
Location: Los Angeles
Comments: You wanna hear about our specials? We don't have any.
Website: http://www.nice-records.com
---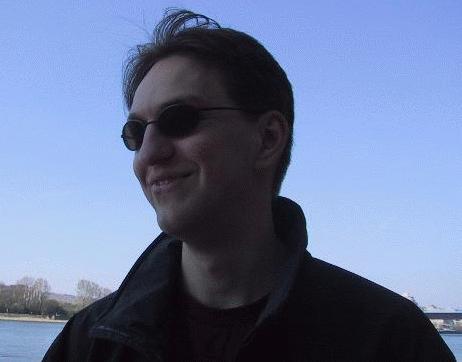 hop
Location: Germany
Comments: "Give Me All Your Chocolate"
---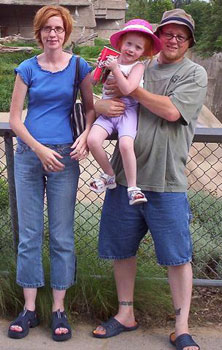 Jahaase
Location: Pierce City, MO
Comments: Lynch fanatic since September 30, 1990 when I first saw the second season premiere of Twin Peaks. I've been reading Wrapped in Plastic since it's second issue. And I've been a devoted reader and occasional participant of the DLDB for several years now.
Website: http://www.wowbobwow.com
---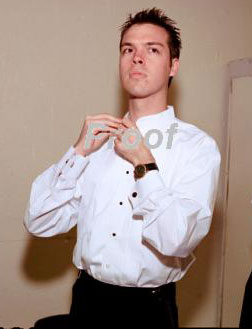 J.Doherty, aka Oswald, aka O-dot
Location: Southern U.S.
Comments: Began posting at the DLDB in November 1997. Seen many regulars come and go. Tried to leave myself a few times and it didn't take. Little-known trivia -- Still haven't seen "Dune" from start to finish.
---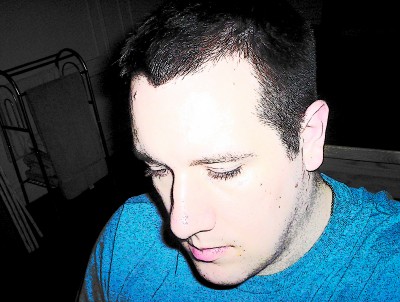 Jaime
Kings County, United States of America
Comments: I feel my luck could change soon.
---

Jonny Jones
Location: South Wales, UK
Comments: Postgrad Politics, Loves Lynch, Guitar God, Bowie's Best, Alliterative Arsehole...
---

Lucan
Location: Wales and North Yorkshire
Comments: A fine piece of Yorkshire arse
---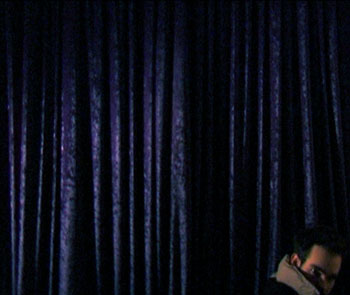 Mahavishnu
Location: U.K.
Comments: fascist cunt
---

Marcus
Location: Sweden
Comments: "Create a new member profile or die trying"
---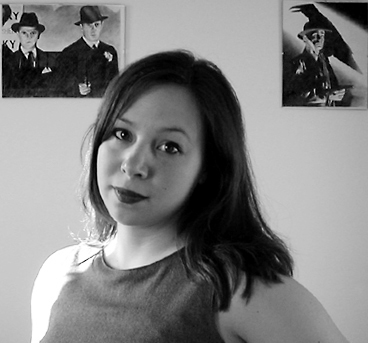 Maria
Location: Stockholm, Sweden
Comments: I love art... futurism, surrealism, expressionism, impressionism, art noveau, classical, etc. I also like film... and music... and other things.
---

Mike
Location: I have always been here.
Comments: My shoes are too tight, but it does not matter, because I have forgotten how to dance.
---

Mike-O
Location: Seattle
Comments: Sometime published writer and Public Access Video film-maker who recently relocated to Sunny Seattle after an almost 3 decade long struggle with the wretched San Francisco Bay Area. His photos can be seen in Wrapped In Plastic magazine, and his ugly mug can be seen each month in DC/Vertigo's Transmetropolitan comic book; he's the model for editor Mitchell Royce. He's been a Lynch fan since he was a little boy.
---

Ryan
Location: Unknown
Comments: None
---

Samanta (the guy in front)
Location: Halmstad, Sweden
Comments: Student of Psychology. Runs a child-hospital on sparetime. Was elected Mr. Universe in 1997 -- the youngest Mr. Universe to ever get elected. I have since then been busy caring for mankind
---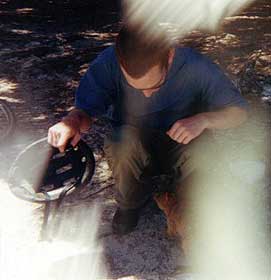 Shend
Location: Tasmania, Australia
Comments: I like sand, pushbikes, helmets, small native animals that sit at your feet, and poorly taken photographs. Anything else?
---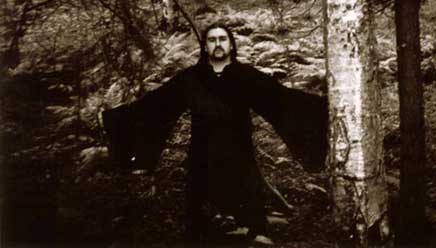 Simon
Location: Sweden
Comments: None.
---

Stillbirth
AKA THE CREAM CORN KID
Comments: I HAVE MAGGOTS AND PANCAKE SYRUP IN MY UNDERWARE
---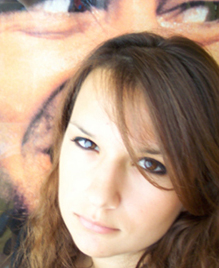 Sue
Location: The Netherlands
Comments: Uhmm....so....how about that David Lynch?!
---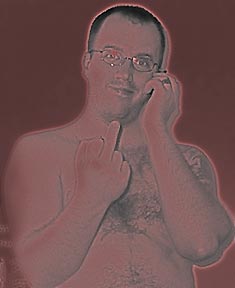 T.C.
Location: St. Louis area, MO
Comments: I was one of the few, the proud, the original DLDB occupants when there were but few. The Lynchnet was actually one of the very first places I ever hit online, and the first place I ever re-hit on purpose. Funny fact: I was actually one of the main Generals leading the charge of the one (and only) DLDB Rebellion. ;) "Who the hell owns that dog?"
g ř r e
---

Thoma
Location: elsewhere
Birthday: August 4
Comments: there are a number of things that make me happy, like music and such. it doesn't take much, really.
---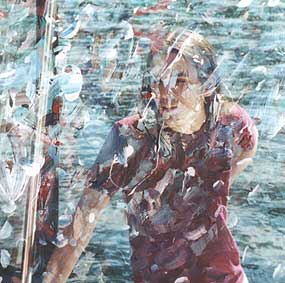 Today Is Tomorrow
Location: Seattle, WA born and raised
Birthday: August 1
Comments: music student, 18 years of age. obsessed with artistic expression, mainly music and film, but find time to study and create visual art, still photography, and writing. I admire Lynch's renaissance-man lifestyle just as much as his films, and I try to live my life according to similar principles. Other people I admire are: John Cage, Tom Robbins, Marcel Duchamp, and Stanely Kubrick. I have a website that has some of my creations at: www.thevertex.8k.com
---

Tommi
Location: Helsinki, Finland
Comments: Still proud of belonging to the few who never saw Star Wars - Episode I